Arctic Nature Experience is a state licenced coach and travel operator which offers comprehensive services and advice to groups of all sizes. The company specialises in sightseeing tours and excursions throughout the entire country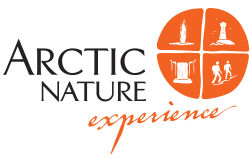 At Arctic Nature Experience we offer a wide variety of tours for birdwatching in Northeast Iceland.
We have 5 different types of guided daytours upon request. Lasting from 6 to 12 hrs our daytours
are divided by areas.
Myvatn
From Valley to Shore
Tjornes – Kelduhverfi
Melrakkasletta
Langanes
In June we have scheduled daily tours
Myvatn – a paradise for birdwatchers.
Departing form Sigurgeir´s Bird Museum, bookings
can be made there, as late as the night before.
One can expect to see up to 60 different species of birds on these trips. We also offer longer trips, along the Birding Trail of Northeast Iceland, the Birding Capital of Iceland that last for 3, 5 or 8 days.
On such tours up to 80 different species can be seen. Beside birdwatching tours we offer both
scheduled day tours and multi-day tours for major nature scenery in Northeast Iceland including
bus sightseeing tours and/or hiking tours.
Our vehicle fleet, that includes super-jeeps, is designed to cope with most demands in terms
of group size, road and weather conditions and highway or mountain road travel through the
interior of the country. Our services are available throughout the year, but tours in winter
occasionally require last minute changes due to variable weather and road conditions
Smidjuteigur 7
Reykjahverfi
641 Husavik
Iceland
Tel: + 354 464 3940
+ 354 464 3941
Email: info@fjallasyn.is
Website: www.fjallasyn.is.